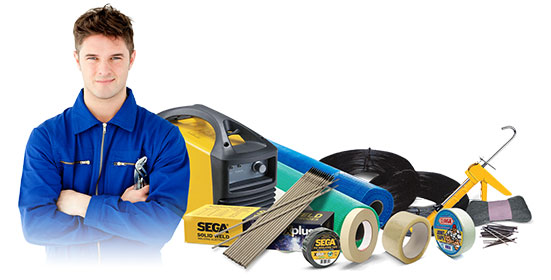 SEGA Tools leads the way in the production of professional working tools and instruments.
Our catalogue comprises wide range items for use in a wide variety of working fields, including building, hydraulics, electrotechnics and automotive industry. In addition, SEGA , SEGA Xplus and SEGA FIX are the brand names of our automotive and construction chemicals respectively.
Tradition and innovation are the key ingredients our team relies on every day, to design and manufacture top-quality, durable products which are steadily upgraded to satisfy professional users' new requirements.
Make any project easier with the right tools to do the job. Hand tools include everything from hammers and screwdrivers to clamps, saws, pliers, tapes, levels, and anything else that will help with your project. Whether you're a professional contractor who needs high performance, durable power tools that will withstand years of jobsite use, or a homeowner seeking the right equipment for the job at hand, SEGA Tools has a complete in-store selection to get the job done. Also , our friendly staff have the expertise to provide sound advice to help you find what you need.